*20-YEAR REUNION (5 months left!)*
July 27, 2002 from 5PM to midnight
Hyatt Islandia on Mission Bay
See "Calendar of Events" for more details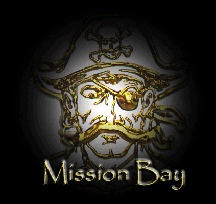 Welcome to the "official" Mission Bay High School - Class of 1982 web site!

This is the place to find old friends, share stuff and keep current on news and events, including the 20-year reunion planned for July 27, 2002 (make sure to mark that date!).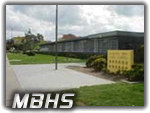 This is how the school looks today - pretty much the same. No telling how muched it has changed since it was first opened in 1953 but it still looks the same old MBHS of 1982 to me.






Can you believe Coach Pugh (Pepe) is still coaching Buc football?! He didn't have much hair then, imagine what he looks like now!

While you're cruising the site, make sure to visit the "Alumni Page" and add your's or someone else's contact info and we'll make sure to update the page with it (e-mail only).






Please sign the guestbook through the link above to offer comments, share info and join the mailing list for the 20-year reunion planned for July 27, 2002 from 5PM to midnight (or later) at the Hyatt Islandia on Mission Bay.
Unknown Gem Type: tlx.tlxinv.guestbook
s