1982 Trivia
DATELINE: 1981-82
1/20/81: On 444th day of captivity, American hostages were released from Iran.

3/30/81: President Reagan survives would-be assassin's bullet.

5/13/81: Pope John Paul 11 is shot in Vatican Square.

7/29/81: Prince Charles marries Lady Diana Spencer.

9/25/81: First woman, Sandra Day O'Connor, appointed to serve as associate justice of the US Supreme Court.

10/6/81: Egypt's President Anwar Al-Sadat assassinated while reviewing military parade.

12/13/81: Martial law declared in Poland in response to Solidarity strikes.

4/2/82: Argentina seizes British Falkland Islands.

9/14/82: Princess Grace of Monaco, fifty-two, dies after a car crash.

11/13/82: The Vietnam War Memorial in Washington, D.C., is dedicated.

TOP FIVE BILLBOARD HITS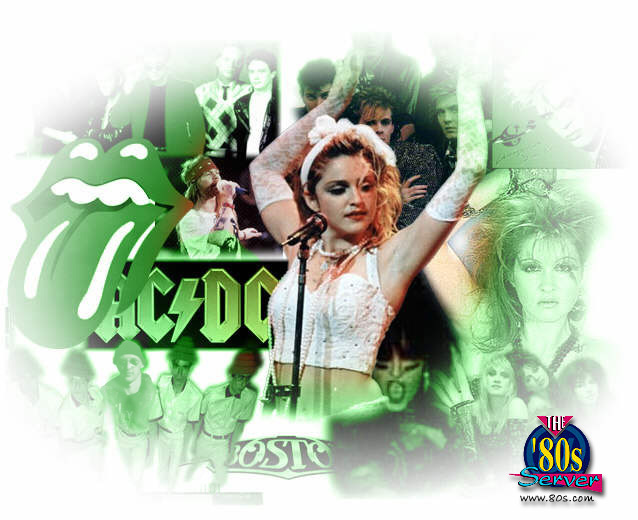 (Week of May 15,1982)
1. "Ebony and Ivory" by Paul McCartney and Stevie Wonder
2. "Chariots of Fire" by Vangellis
3. "Don't Talk to Strangers" by Rick Springfield
4. "1 Love Rock 'n' Roll" by Joan Jett & the Blackhearts
5. "867-5309/Jenny" by Tommy Tutone
TV SITCOMS
"Gimme A Break" with Nell Carter

"Joanie Loves Chachi" a Happy Days spin?off with Scott Baio and Erin Moran

"9 to 5" with Rita Moreno and Rachael Dennison

"Love, Sydney" about the relationship of a homosexual and the mother and daughter who moved in with him, with Tony Randall and Swoosie Kurtz

"Police Squad!" with Leslie Nielsen

MOVIES
48 Hours
Airplane II: The Sequel
Blade Runner
Diner
E.T. the Extra-Terrestrial
Fast Times at Ridgemont High
First Blood
Friday the 13th Part 3
Gandhi
Night Shift
An Officer and a Gentleman
Poltergeist
Rocky III
Sophie's Choice
Star Trek II: The Wrath of Khan
Summer Lovers
Tootsie
The World According to Garp

Best Picture: "Gandhi"
Best Actor: Ben Kingsley in "Gandhi"
Best Actress: Meryl Streep in "Sophie's Choice"
Best Supporting Actor: Louis Gossett Jr. in "An Officer and a Gentleman"
Best Supporting Actress: Jessica Lange in "Tootsie"
Best Director: Richard Attenborough for "Gandhi"

SPORTS
1982 World Series: St. Louis Cardinals beat the Milwaukee Brewers, 4 games to 3; Darrell Porter is Series MVP

Super Bowl XVII: Washington 27, Miami 17

1981-82 NBA Finals: Los Angeles Lakers beat the Philadelphia 76ers, 4 games to 2; Magic Johnson is MVP

1982 NCAA Heisman Trophy Winner: Herschel Walker, RB, wins as a Junior at University of Georgia

Rose Bowl - Jan. 1, 1982: Washington 28, Iowa 0
Orange Bowl - Jan. 1, 1982: Clemson 22, Nebraska 15

Boxing: WBA Heavyweight Championship: Michael Dokes knocked out Mike Deaver in the first round.

Golf: Masters - Craig Stadler; PGA Champ - Raymond Floyd; U.S. Open Champ - Tom Watson.

Hockey: Stanley Cup went to the New York Islanders.

World Cup Soccer: Italy defeated West Germany, 3 to 1.

Tennis: Wimbeldon - Jimmy Connors / Martina Navratilova; U.S. Open - Jimmy Connors / Chris Evert Lloyd
Are You a Child of the 80s?
Trapped between the "Baby Boomers" and "Generation Y" is a special generation ... a generation we call "Children of the Eighties." If you can identify with most of the 15 points below, chances are you are definitely one of them ...
1. You owned a *real* Rubik's cube.
2. One word: Izod.
3. You remember when MTV didn't exist. Alternatively you remember when the M stood for Music, not Mundane. 4. "Alternative" music actually was...and not popular Top 40 tunes.
5. You were a "wanna be". Madonna, Duran Duran, Michael Jackson, Cyndi Lauper, Boy George, etc.
6. "Where's the beef?"
7. You know how to use a rotary phone.
8. Max Headroom was cool.
9. You know how (or wanted to be able) to Moonwalk!
10. Atari, IntelliVision, TelStar and Coleco were the ultimate gaming systems to own.
11. Leg warmers and headbands al Pat Benatar once looked really cool to you.
12. You remember when Jordache jeans with a flat-handle comb in the back pocket was cool.
13. Jelly bracelets & shoes!
14. Your hair defied gravity.
15. You are still baffled by the "day glo" clothing trend.